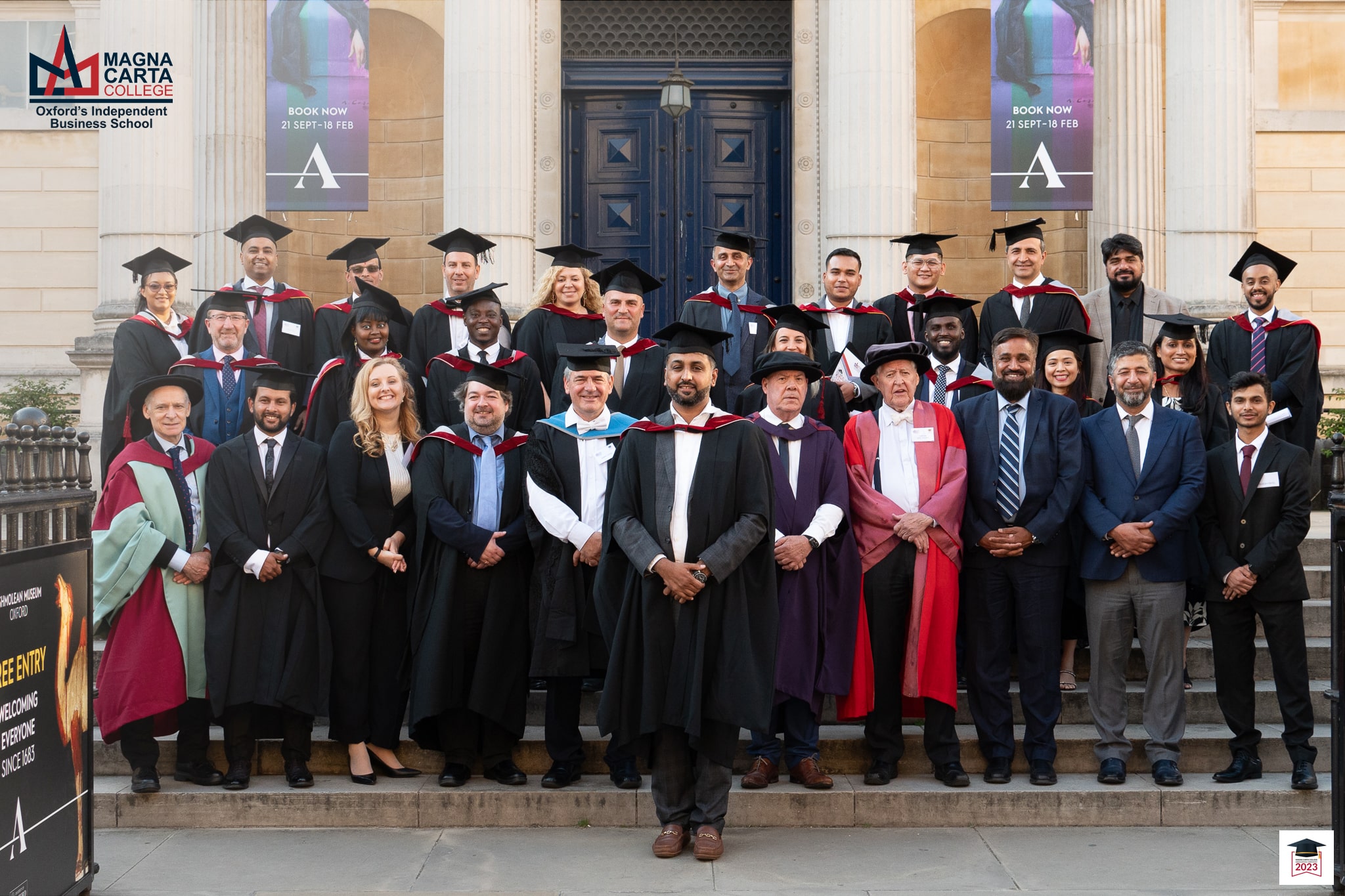 At Magna Carta College, we believe that education is a journey, and every graduation is a milestone. On a bright and delightful day in Oxford, we proudly celebrated the accomplishments of over 500+ talented students who successfully graduated from our institution. The venue, the historic Ashmolean Museum, provided a stunning backdrop for this joyous occasion.
The graduation ceremony was a grand affair, bringing together students, families, faculty, and friends to commemorate the hard work and dedication of our graduates. The atmosphere was filled with excitement and pride as we watched our students, who had overcome challenges and embraced opportunities, step into a new chapter of their lives.
The Ashmolean Museum, with its rich history and magnificent architecture, provided a fitting setting for this significant event. Surrounded by art and culture, our graduates received their diplomas, marking the end of one journey and the beginning of another.
The event was a testament to the spirit of our college. We witnessed speeches filled with wisdom and encouragement from distinguished guests and faculty members. The graduates walked the stage with smiles that radiated their enthusiasm for what lies ahead.
Magna Carta College takes immense pride in our graduates. Each one of them has worked diligently to earn their degree, and we are confident that they will go on to achieve great success in their respective fields. Our graduates are not just academically accomplished but also well-prepared to face the challenges and opportunities of the future.
As they embark on new adventures and pursue their dreams, we want to extend our heartfelt congratulations to our graduates. Your hard work and determination has brought you to this moment, and we have no doubt that you will continue to make us proud. Remember that the knowledge and experiences you gained is your foundation, and your potential knows no bounds.
We wish you the best of luck in all your future endeavours. May your journey be filled with learning, growth, and achievements. Magna Carta College is here to support you, and we look forward to hearing about your many accomplishments in the years to come.
Congratulations, graduates! The world is waiting for your brilliance, and we have every confidence that you will shine brightly.